The Best and Worst Ways to Buy a New Car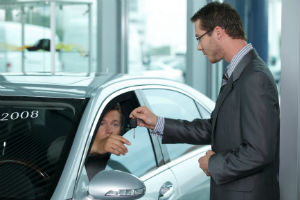 The process of buying a new car can be an overwhelming and frustrating process. Some mistakes, such as credit traps and/or dealer scams, can end up costing you thousands of dollars. The following tips will help you know the best and the worst ways to buy a new car.
Best Ways to Buy a New Car
One of the best ways to buy a new car is to order it. See here for car ordering tips. It is common for people to think that it is actually more expensive to order a car, but the fact is, it is considerably less expensive. The reason being most people who are shopping for a new car want it now and the salesperson wants their commission sooner, instead of later.
When shopping for a new car, avoid buy here pay here lots, especially if you have decent credit. A new car dealership can offer you more options at a lower interest rate.
It is also recommended that you buy from a dealership as opposed to a private seller. When you buy from a private seller, there is no guarantee for what you buy. Whereas, when you buy from a dealership, the majority of cars will be covered with a warranty.
Worst Ways to Buy a New Car
One of the worst things you can do when shopping for a car, is to not do your homework. It is important to research each car you are interested in. Make sure to check on the safety features, the estimated MPG and the features included with the lowest price.
Once you have narrowed down your choice to one or two options, do not think about the what the monthly payments will be, instead based your decision on the actual price of the vehicle.
The worst way to buy a car is on impulse. If you are in desperate need of a vehicle, do not go directly to the dealership. Instead, rent a car in the model you are interested in to "test" drive it for a while before making your decision.