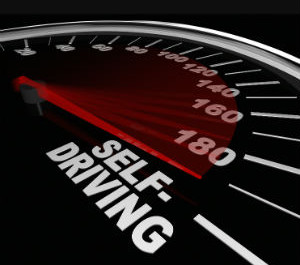 The Google Self Driving Cars
Google has unveiled the prototype of the self-driving car that they say is now ready to "go live". Barring any unforeseen circumstances, the Google driverless car will be legal in California by May 2015.
The Google car has no gas pedal, no brake pedal, and no steering wheel. Using sensors on the roof, it analyzes and responds to what's happening around it. It's all -electric, and it can reach a top speed of 40 km/hour (about 25 mph).
Is It Safe?
The foam-like material in the front will absorb a lot of the force of any impact. The passenger can stop the car with a button in case of an emergency. However, the almost control-less passenger has no way to take over the steering or adjust the speed. So it would be impossible to accelerate and swerve to avoid a deer walking into the car's path.
In Nevada, as the legislature made the car legal, the Department of Motor Vehicles had to rush to write rules for the driverless cars. Since they had little knowledge of the new technology, experts from Google had to help them. So there's lots of uncharted territory here.
Is It Practical?
There has been talk about how great the self-driving cars will be for seniors and disabled people who may be unable to drive now. It seems that the vehicles will be especially useful in closed systems like campuses, airports and factories. Liability for accidents will be a knotty problem to iron out, since fault will often have to be assigned to the software instead of to the passenger.
While there are a lot of issues to be worked out, the Google self-driving car is an exciting development. It has great potential for reducing energy usage and the number of accidents caused by drunk driving or fatigue.