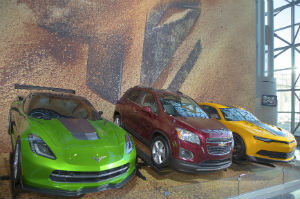 The GM Recall
The latest GM recall has the auto maker adding over 800,000 cars sold between 2008 and 2011 to its ignition switch recall due to faulty switches that could allow keys to randomly switch or move to the "off" or "accessory" position. This would turn off the engine as well as the majority of the vehicle's components, such as air bag deployment, power brakes and power steering.
Expansion & Consequences
Up until this recent change, GM had originally named the Chevrolet HHR and Cobalt, the Solstice and Pontiac G5, and the Sky and Saturn (through model year 2007) in their ignition switch recall. Now, GM is expanding the recall to include all model years of these vehicle types because defective switches may have been installed when owners had one of the newer model vehicles repaired. As a result of amending their recall, GM has added over 1.3 million vehicles to the list of vehicles sold in the U.S that could be harboring a faulty ignition switch.
Twelve people have died due to defects in the ignition switch. However, GM has stated that removing extra weight from key rings will make it safe to drive vehicles containing a defective ignition switch.
Admittance Of Guilt
Admitting that some of their employees knew about problems with the ignition switch in 2004, GM has been strongly criticized for badly handling the recall. Although the company paid a $35 million dollar fine (the maximum amount under federal law) for not disclosing the problem in a timely manner, democratic Representative of New York Tom Tonko says it's not enough to deter companies like GM from committing the same heinous actions in the future. Currently, a bill sits in the Senate that would lift limits on government fines handed down to mega-corporations like GM that attempt to conceal wrongdoing and fail to make consumer safety their top priority.