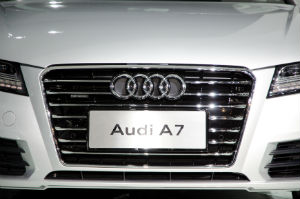 Review Of The Audi A7 Sportback
If you enjoy the idea of driving a luxury auto, but don't like the idea of a heavy, executive model, the Audi A7 Sportback is an ideal choice. The Audi A7 Sportback is a high-end luxury car with the comfort and space of a large sedan, but with a sporty feel.
The Specs
Steering and Suspension
The suspension is designed to provide an optimum level of comfort and you can choose an optional, electronically controlled 10mm lowered sports suspension and shock absorbers. The electronically controlled system provides three configurations that are manually selected to help reduce the height when you are traveling on the highway or for improving fuel economy.
Technology
The Audi A7 Sportback is loaded with all of the technology that Audi offers. It comes equipped with a navigation system that has a touchscreen, can connect to a range of devices including Blue-tooth and it is loaded with Google software. The system will also access any WIFI hot-spot and alert other devices connected to it, such as your laptop that it can connect to the Internet.
A7 Sportback Models
There are four models; the entry level standard, mid-range SE, the S-line and the Black Edition. The S7 comes with either a direct-injected V-6 engine or a 4.0 litre, twin-turbo V8 engine, which can accelerate from 0 to 62 in only 4.7 seconds.
When it comes to safety features, the Audi 7 Sportback is loaded with them, including anti-lock brakes, electronic stability control and front, side and curtain airbags. Additional accessories include active lane assist, night vision and/or adaptive cruise control.