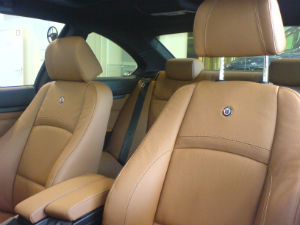 Cars With The Best Seating & Body Style
What do you consider the best automobile seating? Is it the most comfortable, softest seats or the car with the most seats, as in 3rd row seating? See here for more information about automotive seating.Does the best driver seat have lumbar support for your back or seat warmers and extra legroom? As the consumer, your mission is to choose seats that feel right for you. Take a moment to think about key features of comfort and design that are important. Do you travel alone or with a group of children? Do you like old-fashioned, extra roomy bench seats or sculpted leather bucket seats with supportive side-bolsters? Maybe you prefer seats with thick, plush padding that will keep everyone comfortable on long road trips? Do you spend a lot of time in your car? Don't forget most luxury cars are exactly that—lavish and luxurious but also not very sexy.
Things To Consider When Choosing A Car
While driving a racy, road-hugging sports car like a Porsche Cayman or BMW sounds attractive, there are other factors to consider. Older drivers or passengers with bad knees or arthritis may have trouble getting in and out of the high-steps on certain model cars, SUV's and especially trucks. Additionally, most sports cars are even lower to the ground than expected. Sometimes doors are heavy and getting in and out is difficult. Another factor to consider is that a taller driver or heavier passenger might not enjoy tight hugging, narrow seats but prefer wider seats with a higher roof-line.
Top Five Cars For Seating & Body Style
When matching body style and comfort there are many options but these five vehicles sit well and should be on your list to test drive:
1. Audi A6
Part luxury, sporty transporter and part serious family car with supportive comfortable seats—in other words, it's the best of both worlds.
2. Chrysler 300
Roomy and luxurious sedan with a very Bentley-esque body style, in fact it's so comfortable you might forget you're driving.
3. Volvo XC90
Volvo takes safety to a completely new level and with third row seating, one of the best SUV's for carrying all your precious cargo.
4. Chevy Impala
Impressive, mid-sized body with a slight touch of retro styling has a quiet cabin and supportive comfortable seats in both the front and back.
5. Mercedes Benz S-Class
Nice on the eyes with multi-contour seats, seat heaters and a new, one-of-a-kind, massage feature as well!