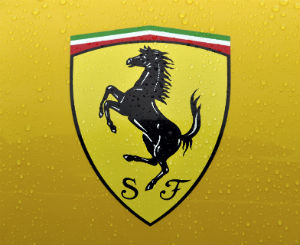 Ferrari Bringing On New Models
Any new offerings coming from Maranello, Italy, are always epic news in the car industry. For 2014, Ferrari has two new models that it's introducing. One is a brand new supercar that is sure to excite all car enthusiasts while the other is an extensively changed version of an existing favorite. It's a great year if you're a fan of the Prancing Horse badge.
Announcing LaFerrari
The big news coming from the iconic Italian sports car maker for 2014 is the introduction of the spiritual successor to the Enzo, a mid-engine supercar dubbed LaFerrari. Awkward name aside, this beast is a marvel of technology starting with the hybrid powertrain that puts out a total of 950 hp. Yes, you read that right — a hybrid in a Ferrari. The normally-aspirated V12 engine pumps out 789 hp and is supplemented with a KERS system similar to what you'll find in Ferrari's F1 car to the tune of an additional 161 hp. The power is delivered through a seven-speed dual clutch gearbox.
Other high-tech bits include a carbon fiber monocoque tub that gets baked in the same autoclaves that produce the F1 cars. The seat is part of the monocoque and has to be custom fitted for each owner. Electronic driving aids include high-performance stability control, ABS/EBD (electronic brake distribution) and moveable aero bits.
Performance claims from Ferrari include a 0-60 time of less than 3 seconds and a top speed "in excess" of 218 mph. All this performance comes with a price, though. LaFerrari costs $1.4 million and is very exclusive: only 499 units are to be built.
Return Of The California T
Turbocharging makes a return to Ferrari as the California model has been extensively reworked into the California T. The front-mid engine , rear drive and 2+2 seating remain, but the sexy sheet metal is all new with the exception of the folding roof. The restyle has the effect of making the previous car's somewhat ungainly rear end look lower and wider. The 3.9 liter twin-turbo V8 puts out 552 hp and is delivered through a seven-speed dual-clutch automatic transmission. The base price starts at just a tick under $202,000.