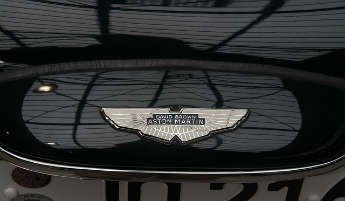 What's The Story Behind The New $300K Aston Martin?
Aston Martin has always been synonymous with sleek and luxurious sports cars, but they've outdone themselves with the unveiling of their latest model – the Aston Martin DBS Superleggera. With a whopping $300,000 price tag, Aston Martin expects this vehicle to compete with ultra-elite luxury vehicles made by companies like Lamborghini and Ferrari.
This isn't Aston Martin's first foray into the supercar category, but previous more powerful models like the One-77, Vulcan, and Valkyrie came with price tags reaching millions of dollars and only a few dozen of each were even produced. By comparison, the DBS Superleggera is relatively affordable when compared to other vehicles with similar specs. And best of all, this model will be much more readily available to the public.
Sharp And Stylish Design
Even though Aston Martin is an English automaker, Superleggera is actually an Italian name which translates to "super-light". This is actually the second version of the Superleggera – the first was a DB4 produced in 1961. This original vehicle's superlight body was engineered using production techniques developed in Italy, hence the Italian name.
While the new Superleggera retains the light build of the original, don't think this makes it especially vulnerable. The DBS Superleggera is made with ultra-light yet strong carbon composites and aluminum.
The design is also quintessentially Aston Martin, with trademark features like stylish lines, a long hood, and the famous headlights and taillights.
Aston Martin specializes in Grand Touring Cars, and the DBS Superleggera is no different. When building a Grand Touring vehicle, designers and engineers make sure to strike a balance between luxury/comfort and powerful performance. This means that these vehicles aren't meant to be race cars, but still have impressive power specs. The DBS Superleggera is designed to easily cut through air and hug curves while staying close to the road.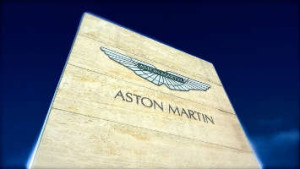 How Powerful Is The Superleggera?
Like we've come to expect from Aston Martin Grand Touring vehicles, the DBS Superleggera does not sacrifice power for comfort and luxury. The incredibly stylish supercar can go from zero to 60 miles per hour in just under 3.4 seconds and is capable of reaching speeds up to 211 miles per hour.
The vehicle is powered by a 715 horsepower turbocharged V12 engine.
Drivers will also have the option of three different settings for suspension, engine, and transmission. This allows some control over whether performance or comfort is prioritized.
The three available modes include:
GT mode, which is the most relaxed.

Sport mode, which stiffens suspension and quickens engine response.

Sport Plus mode, which has the fastest and most aggressive engine response.
We think Aston Martin Grand Touring vehicles drive best on long, open, and winding country roads with little traffic.
Interior Features
While the DBS Superleggera may be pretty to look at from the outside, the true luxury of this vehicle is found in the interior. Features include beautiful upholstered leather seats, a luxury stereo system, and even back seats, which can be rare for cars in this class.