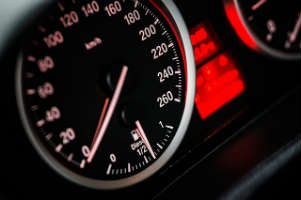 Cars To Look Out For In 2019
Almost everywhere in the world, it is always a dream of everyone to own a car. Depending on your taste and the size of your pocket, you will still get a car which suits your needs. Different models keep coming every day from different companies. Every automobile manufacturer keeps releasing improved models aiming to outdo the other companies.
Most cars nowadays are either old models improved in features or extremely new models. Manufacturers have combined technology with innovation to produce new models liked by their fans. Having seen the introduction of electric cars this year, it is more likely that companies like Mercedes, Volkswagen, Tesla, Porsche and many more will compete to bring the best battery-powered vehicles in the market.
While 2019 seems a bit far, everyone is eager to see what is new in 2019 as far as the automobile industry is concerned. Here are some of anticipated cars models that automakers are expected to release in 2019. All of them are aimed to increase comfort and also to reduce accident cases. With great concern about air pollution, a company which will come up with a cost-effective electric driven car is likely to stand out.
2019 Land Rover Defender
Here comes the next generation of Land Rover car. Most people criticize Land Rover models for their heavyweight. In consideration, the company has done an excellent innovation to come up with a lighter Defender model. The car will borrow the shape of Discovery and Range Rover since it will be riding on an aluminum-intensive platform. The model will also offer multiple wheelbase configurations and even both hard and soft tops. The starting price of the car is anticipated to be around $30,000.
2019 Honda CR-V Hybrid
This model is expected to be released at the beginning of 2019. The main improvement from the previous models of Honda is that it will be purely hybrid without any diesel engine. It will be a five-seat car comprising of a 2-liter petrol engine, a single fixed gear ratio, and two electric motors. The model will bring more comfort and efficiency than the previous models. However, the pricing of this model will determine how much it will sell.
2019 Range Rover Evoque
Range Rover is aiming to bring to the market a second generation Range Rover model which is an improvement of the current model. The new model will resemble the current one regarding shape with only small modification of the nose to look more of Range Rover Velar. It will have a dual-screen dashboard which resembles more of Velar. The car is expected to be having a hybrid engine or even driven on a fully electric motor.
2019 Skoda Vision X
This is an anticipated new model of crossover cars. Since the company is enjoying high sales of their models such as Seat Arona, Citroen C3 Aircross, and Kia Stonic, they are anticipating to come up with a new model called Skoda Vision X.  This model will be more attractive than other models. It is expected to run on a hybrid system with a choice from either diesel or petrol engine. With around $16,000, you will enjoy the model. The sale of this model is expected to be very high since it is a relatively cheaper model compared to others.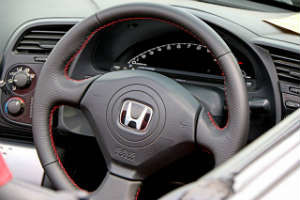 2019 Honda Urban EV
The car has a lot of similarities as the first Volkswagen Golf such as slip pillars on both sides of the windscreen, round headlights and short overhangs beyond both front and back wheels. What differentiates it from the Honda Jazz model is it's a bit shorter. It will be running in the purely electric system. The model will be ideal for urban roads.
To sum up, we have seen some of the best cars which are worth the wait. From the above models, you can make your decision. All the best.