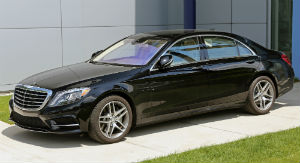 The Year's Best Cars In Review
2014 is nearly gone, but there is still plenty of time to get your hands on some of the top cars of the year, I've enjoyed talking cars with you all. In light of all things cars, here's a roundup of some of the top 2014 cars that I'm recommending you take a look at, hopefully Santa will be very nice to you.
All I Want For Christmas…Is A Car
Mazda 6
The 2014 Mazda 6 is a true success story. It was built using a brand new select design, has a 184-hp engine and is rated at 40 mpg with a starting price of about $21,000 that includes features like adaptive cruise control, land departure warnings, blind spot monitoring, forward collision warning and automatic high beams.
Nissan Versa Note
The 2014 Nissan Versa Note made the list due to its value for the starting price of around $15,000. This five door sedan has a cool design, plenty of leg room and is rated at 40 mpg.
Mercedes-Benz S-Class
The 2014 Mercedes Benz S Class is pure luxury at about $92,000 to start. But it's also one of the safest vehicles around due to its technological advances featuring self-parking, self-braking, self-steering, and a series of radar, cameras, self-adjusting headlights and ultrasonic sensors.
Lexus IS
The 2014 Lexus IS, a comfortable, beautifully designed car with all the usual things that make Lexus a household word. It comes in several packages and has a range of 204-hp in the IS 250 to 306-hp in the IS 350 and starts at around $37,000.
Ford Fiesta ST
At a starting price of around $23,000 the Ford Fiesta ST is a small car with a sporty look and a 197 hp 1.6 EcoBoost engine. This very affordable vehicle is also fun to drive and handles extremely smoothly when braking or rounding corners.
Last But Not Least On The List
Chevrolet Cruze Diesel
For efficiency, you can't beat the 2014 Chevy Cruze Diesel, starting at a little over $25,000. This GM car is the only diesel sold by the Big Three manufacturers. It is rated 27mpg in the city and 45mpg on the highway.
Jeep Cherokee
For its versatility you want the 2014 Jeep Cherokee, starting at $25,000. It's great as both an off-road vehicle and a family car and it gets up to 31 mpg on the highway. You can haul furniture due to the flat folding passenger seat, keep your groceries secure in a special tray or hook up Jeep add-ons like a cooler or dog cage with its smart hook-and-rack system.