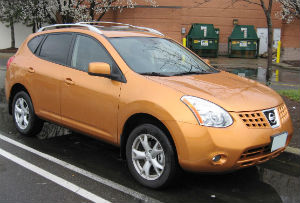 The Latest Nissan Recalls
In the most recent vehicle recall news, more than 130,000 Nissan and Infiniti vehicles have been recalled for a possible fuel leak which can lead to a vehicle fire. Infiniti is the high end line of Nissan vehicles and both brands are experiencing this issue. The fuel leak could cause gasoline to leak out of the vehicle around the pressure sensor and increase the chances of a vehicular fire.
Affected Vehicles & Dangers
On the vehicles affected, sensors may not have been sufficiently tightened during production of the vehicles. This could result in the fuel pressure sensor loosening with vehicle usage and cause a fuel leak which can be very dangerous to motorists.
The models of cars that are affected by this recall are the Nissan Juke, 2012 to 2014, The Infiniti M56/Q70 sedans, 2012 to 2015 and the Infiniti QX56/QX80 SUV, 2012 to 2015.
In total, there are 133,592 vehicles in the United States affected by this recall. If you are concerned that your vehicle has been affected, don't worry. Nissan will be contacting owners of the affected vehicles in the coming weeks.
Next Steps If You Think You Are Affected
If you believe your Nissan or Infiniti was affected, you may contact Nissan customer service at 1-800-647-7261 or visit their website here.
You can also contact the National Highway Traffic Safety Administration Vehicle Safety Hotline. The number to reach them is 1-888-327-4236 (TTY 1-800-424-9153), or go to www.safercar.gov. The campaign for this recall is: 14V683000.
Drivers of affected vehicles will hear from Nissan within the coming days or weeks and the expected kick off date for recalls will happen on January 26, 2015 at the absolute latest. Repairs on affected vehicles will be free of charge to ensure the safety of all motorists.
Nissan has handled this situation delicately and with care to ensure that all affected vehicles will be repaired and the safety of motorists remain their top concern.