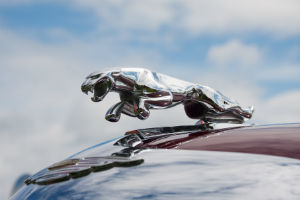 Review of the Jaguar XE Seden
The Jaguar XE Sedan is the latest edition to the big cat car lovers club. This gorgeous car has been awaited with baited breath and Jaguar lovers unite in its appearance on the scene. With its beautiful design and sporty features the Jaguar XE Sedan promises a sleek ride with speed and performance that far outweighs its competition.
The Jaguar XE Sedan Features
This Jaguar has a 3.0 Liter V6 engine delivering a top speed of 155mph. The XE has an eight speed automatic transmission with 340HP and 332 lbs. of torque. This latest offering from Jaguar has a 0-60mph of 4.9 seconds. With power and speed this beautiful sports car is ready to romp. If the goal of Jaguar's director of design is any indication this spectacular big cat car promises dynamic design while giving a serious performance for drivers.
With twenty inch alloy wheels and side vents made of chrome this gorgeous car was unveiled and Jaguar lovers are ready to see more of the XE in action. The Jaguar XE Sedan is one of the new line of Jaguar vehicles with all aluminum body style with interior features that are trimmed in aluminum as well. The interior also features piano black as an exclusive in the trim packaging.
This gorgeous offering from Jaguar also features upgrades in the interior including an infotainment with eight inch touchscreen. Safety features include blind spot monitoring and parking assistance. The XE also includes an upgraded braking system which includes stereo cameras for better protection. The Jaguar XE is designed and built with 75 percent aluminum making for a lightweight body style that is meant for performance and speed for the regular driver.
The Jaguar XE Sedan's Unique Design
The design of the XE is a definite plus to this new beautiful Jaguar. The light design uses aerospace techniques and recycled alloy. This is a very unique feature to a rich luxury sports car. This Jaguar starts out off of the line being absolutely green in the design and making of the car. This particular feature of the Jaguar XE also produces another green affect which is increased gas mileage. The Jaguar XE Sedan is not only made to be environmentally friendly by design it is also strong and safe making it even more attractive to big cat car lovers. Jaguar's fan base will adore this new Sedan and if you are a lover of Jaguar you already know that owning a Jaguar is owning luxury and style.