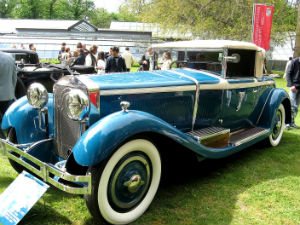 5 Best Luxury Cars- Specs and All
Luxury cars standout from other types of automobile. They have a human touch which makes have a character derived from quality. They sport a more superior design featuring smooth lines and shapes. They're painted more vividly, and their engines sound more lucid than ordinary cars. They are just amazing and command lots of attention. They are more advantageous than their less expensive counterparts in that you spend less on service costs.
Luxury Brands That Make It To The Top
Rolls Royce Phantom
The Rolls Royce Phantom tops this list. What makes it a gem is a personal touch on this beast of a machine. Its interior features 450 pieces of leather that is inspected to ensure that it has no blemishes. In the place of a tachometer, the Rolls Royce Phantom is equipped with a power reverse dial. The navigation system has a redesigned 8.8 inch screen. A 12 cylinder engine under the hood of the Phantom produces an astonishing 453 HP. It is priced at $474,990. Check out more about the Rolls Royce Phantom here.
Bentley Continental GT
Bentley Continental GT like most luxury car brands includes a hand-crafted cabin of high-quality wood veneers and leather. It is available with either a V8 or W12 engine. The V8 has the capability of delivering 521 HP but if you go for the W12 engine, you will have more 46 HP. Air suspension recalibrated steering, and damping provides superior handling and stability. The Bentley Continental starts at $ 177, 500.
Maybach 57
Maybach 57 is an out-of -this-world sedan that puts more focus on the rear passengers. It assumes that the owners will occupy the rear while driven by a chauffeur. The reclining and heated bucket seats are purely made of leather. It has a refrigerator and a DVD entertainment system. It has a 5.7 litre engine that produces 543 HP. It has lots of safety features such as the antilock, traction control, front and rear parking sensors and stability control. The Maybach 57 starts at $ 376,300.
Jaguar XJ
The jaguar XJ V8 produces 510 HP. It has an eight-speed automatic transmission system. The interior has leather upholstery, heated seats, touch screen navigation system and a 14-speaker sound system. It has a sporty exterior with narrowed headlights, curved taillights and a sloping roofline. It has advanced safety equipment such as traction and stability controls, and brake assist and blind spot monitoring. It starts at $179, 200.
Maserati Gran Turismo
It has a roomy and comfortable interior. The cabin features a hand-crafted leather and wood trim. It has V8 engine that produces 454 HP. It has a six-speed automatic transmission system and three mode adjustable suspension. The safety features include traction and stability controls. The front seats are heated and are power- adjustable. It has 11-speaker Bose audio system with SiriusXM. This luxury starts at $126,500.